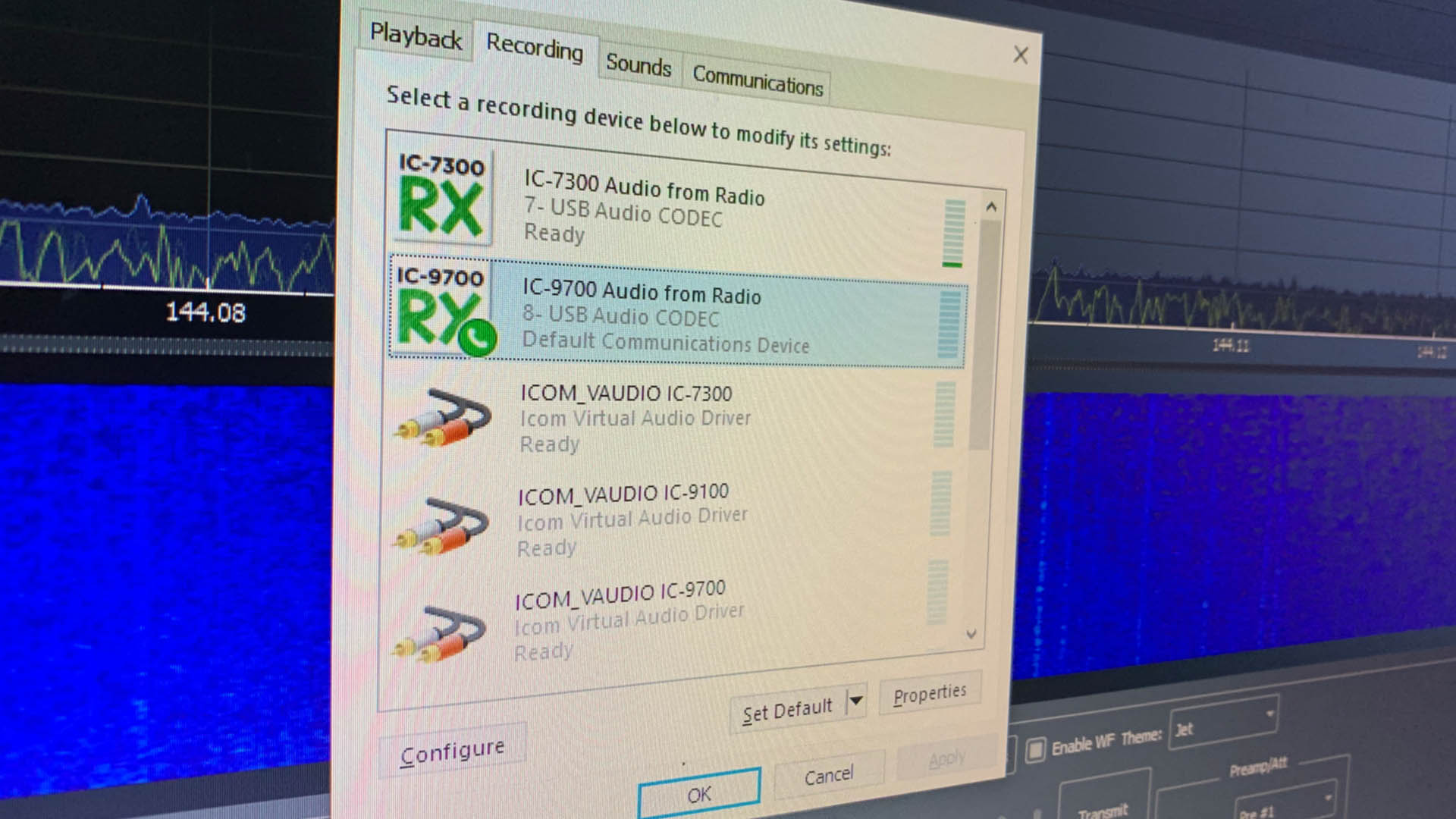 17 Jun

Icom Icons for your Windows Sound Control Panel

Last Updated on June 18, 2021
Keep your PC clearly labelled with Icom Icons for your sound control panel!
It's a FREE download too.
There's been a lot of interest in the amateur radio world around controlling Icom radios remotely. Whether you're using the RS-BA1 software or wfview, it's a good practice to clearly label your radios when they're added to your PC. This is really important when it comes to your audio paths in the sound control panel, especially when you have more than one radio connected to your PC.
Having spent many hours on the phone with fellow amateurs providing tech support for connecting radios, it became clear that most had failed to clearly label their radios. Which one was which? I'm just as guilty. So if you do just one thing, label your audio in the Windows Sound Control Panel! It will save hours of frustration.
The zip file contains 9 various sizes of icons from 16 x 16 all the way up to 256 x 256. There are 9 multi-size icons in the one .ico file. There's no reason why these Icons can't be used in other applications or even desktop icons when you want to identify other instances of an application such as wfview.
Installation is straightforward. Unzip the contents to a folder on your PC. Open the sound control panel and find the radio in the recording and playback tab. Right-click and click properties. Then type a meaningful name and click change icon. Browse to the appropriate icon in the folder you made and select it. Then click apply and OK.
Radio icons in the current download include:
IC-705, IC-7100, IC-7200, IC-7300, IC-7600, IC-7610, IC-7700, IC-7800, IC-7850, IC-9100, IC-9700 as well as a generic TX and RX icon for any radio.
TX and RX Icons for the more modern and popular Icom radios can be downloaded here.
Be neat and tidy and label your radio's audio path!